Click to get a shareable link to current item config
Copied to Clipboard
View Larger Image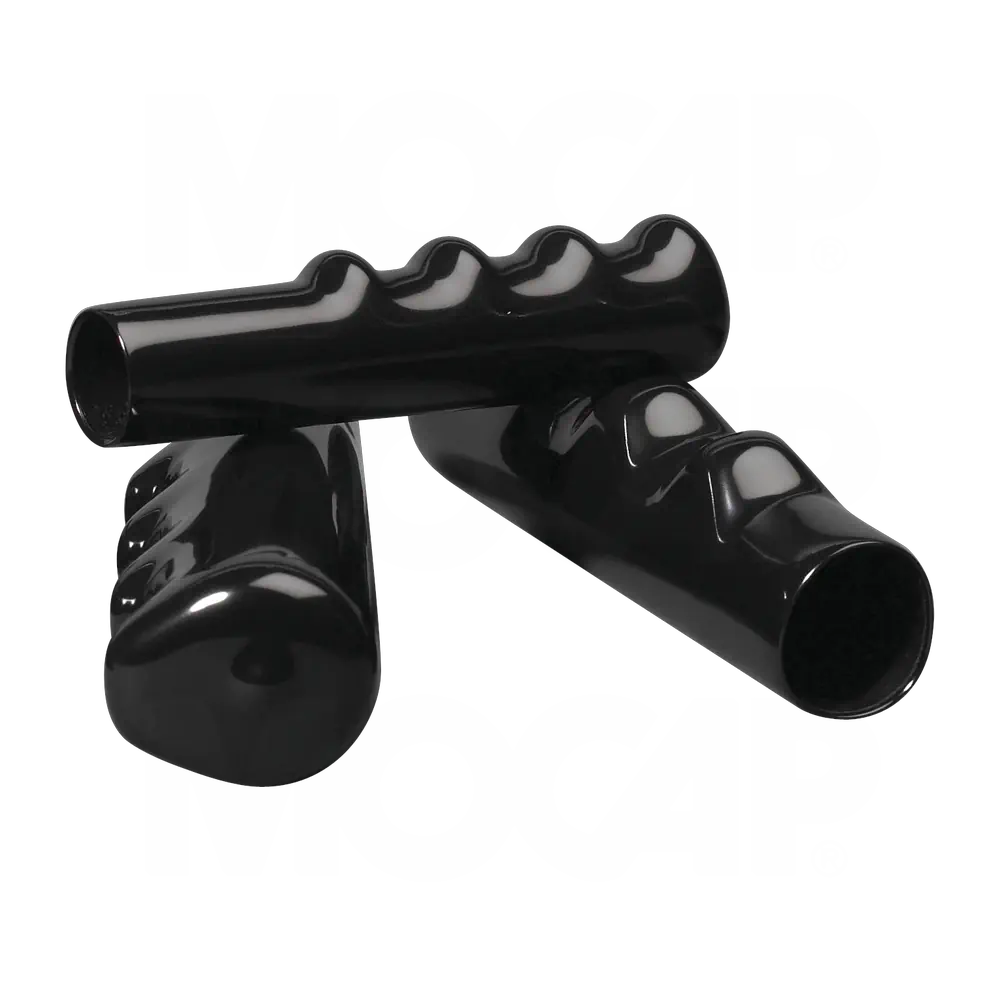 ---
Finger Nub Vinyl Grips (MFG)

MOCAP's

Dip-Molded Finger Nub Vinyl Plastic Grips not only improve appearance but also provide a secure comfortable grip on items with handles or levers. Our

round vinyl grips

are available in a variety materials, colors, hardness durometers (soft, semi-rigid or hard) and diameters to fit your application. Choose from our many

material options

including our traditional smooth & glossy vinyl or textured vinyl material. Flexible but durable vinyl materials can stretch onto slightly larger dimensions for a snug fit without splitting, tearing or shredding. All

MOCAP

round grip materials are tough, weather resistant and attractive.

Also available:

round vinyl grips

to fit 3/16 to 4-3/4" diameters.

Additional Information

​

Wall thickness is measured approx. ¼" (6.35mm) from open end. Wall thickness increases slightly towards the closed end of the part

Micropacks are only available for purchase through our online store.

​
<-- mcpprod.html END -->