Click to get a shareable link to current item config
Copied to Clipboard
View Larger Image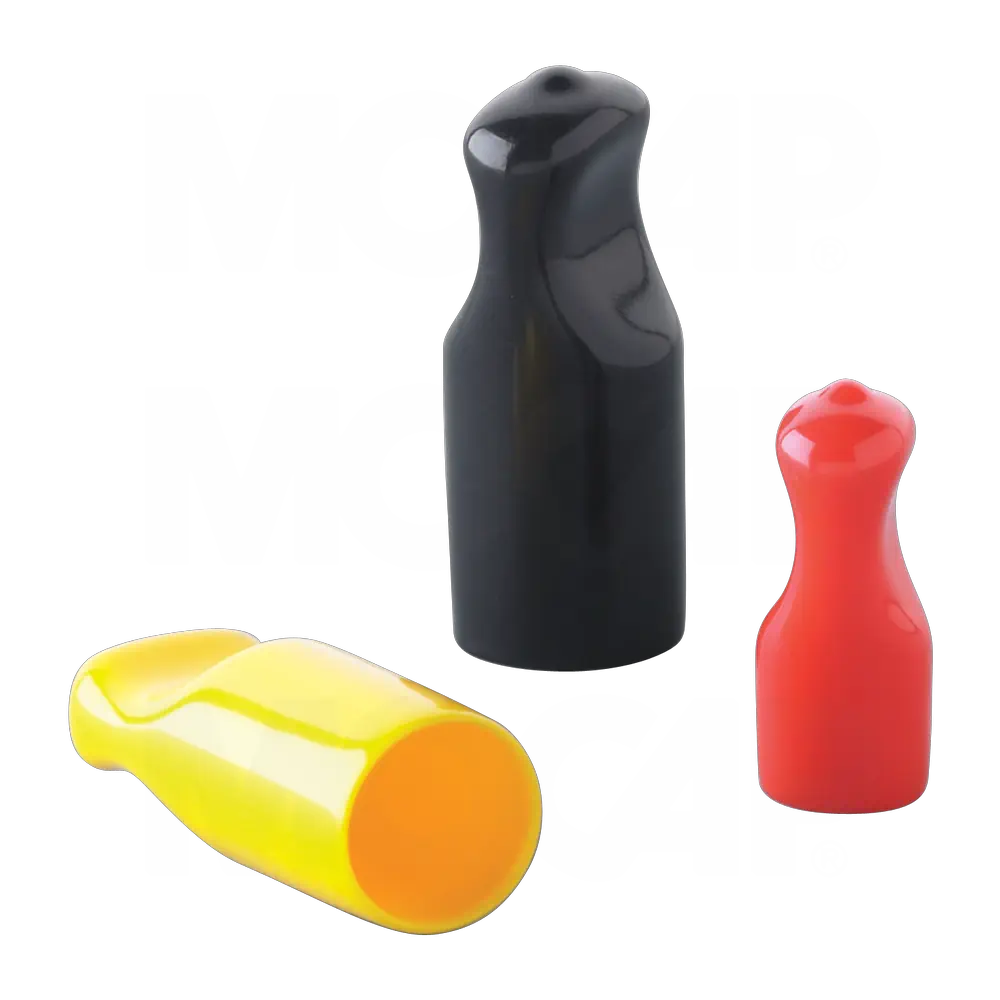 ---
Pull Tab Vinyl Caps (FPT)

MOCAP Pull Tab Vinyl Plastic Caps have an ergonomic design which allow for easy removal from your part. Pull tab plastic caps offer excellent protection from moisture and contaminates. These plastic caps stretch just enough to form for a secure fit and will not fall off during shipment.


Additional Information

​

'D' dimension varies by size. Contact MOCAP Sales for details.

Wall thickness is measured approx. ¼" (6.35mm) from open end. Wall thickness increases slightly towards the closed end of the part

Micropacks are only available for purchase through our online store.

​
<-- mcpprod.html END -->